What My Clients Have to Say
Looking for a realtor in Sackville NB and area? Get to know that Jamie guy!
Below will give you a peek into my past clients and their journey in Real Estate with me. I have had the joy of working with many clients and love hearing feedback from them - buying or selling Real Estate is a huge decision and I don't take that lightly. Happy clients are what motivates me, and why I love this business.
I'd love to add you to this list!
Working with Jamie was a breeze! He was very professional, quick to respond, and super friendly. He sold our house in just 7 days and was always on the ball with everything! Highly recommend Jamie to anyone looking to sell or buy.
- Briley & Emily
Thank you very much for getting this home of 29 years sold, and to a family with kids to enjoy.
- Audrey & Mike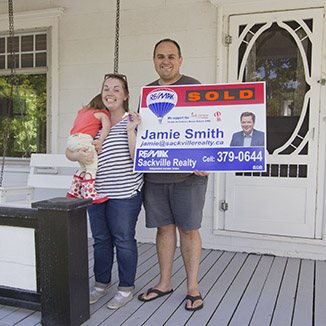 Jamie is brilliant! We had a really fantastic experience with Jamie this summer. We had only a short time to find a house we loved, and on only a day or two notice we connected with Jame who always replied by email so quickly!
- Hannah & Jonathan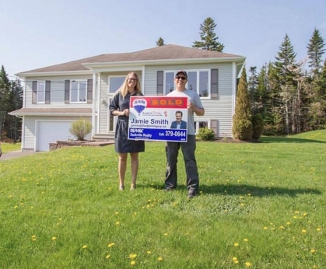 Jamie is patient, attentive, courteous and knowledgeable. We gave him a list of our wants and he never tried to sell us on something outside of that. He helped us through our first home buy in a new province and we didn't feel pressured to get a deal moving. Thanks a bunch, Jamie!
- Scott & Hilda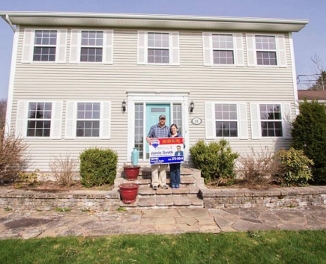 Jamie did an excellent job of selling our previous house and helping us secure our current home. He is responsive to messages, provides excellent advice and was very helpful. We highly recommend him.
- Jamie & Andrea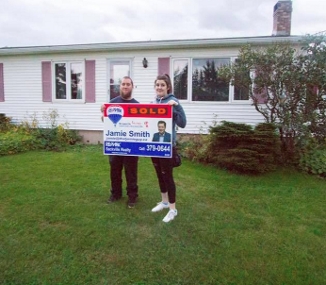 Great guy to have on your side while buying your first home. Extremely patient, honest, and always smiling! It's been a great experience.
- Megan & Tim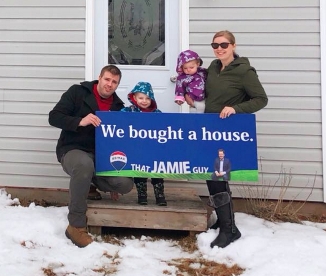 Jamie was fantastic! We kept him very busy on our brief house hunting trip! He helped us find a great home with the incredibly fast closing we needed!
- Sarah-Lynn & James
In a two week period, Jamie sold our house (it only took 2 days) and helped us buy our new home. Through it all, he was very patient with our many questions, getting back to us quickly and made sure we laughed along the way. Many thanks Jamie!
- Chris & Mel
Jamie is a gem in his field. What fun we had twice! And he'll be our realtor if we ever need it again but hoping not as it's a stressful time to sell and buy. That being said Jamie was awesome for all of it. Knowledgeable, friendly, professional, always on time, sending quick msgs just to let us know what was going on to reassure us and most of all patient, especially when i had to bring my 3 monkeys along. I can't say enough to praise #THATJAMIEGUY He's that guy YOU should pick as your next realtor! SERIOUSLY!

Jamie helped me buy a house remotely (from Vancouver) in March-April 2019. He answered all my questions in a direct, pragmatic, and friendly way. The negotiations and paperwork were smooth and straightforward. He provided very helpful referrals and advice at every stage. Highly recommended!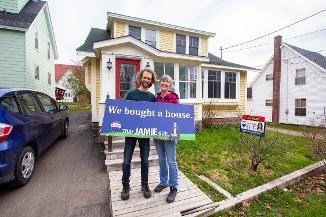 We enjoyed working with Jamie and felt his full commitment to helping us sell our house and find new a home that would suit our needs. He was prompt, thorough, flexible, knowledgeable and we never felt pressured. Working with Jamie was a very positive experience and we have already recommended him to several people we know.
- Michelle & Ryan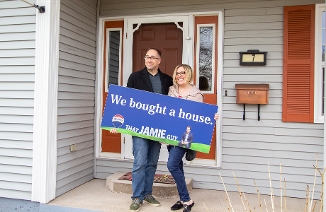 Jamie was very thorough and patient with our home purchase. He took the time to listen and steered us towards the homes that fit our needs. There was never any pressure from him and his steady and calm nature made this as enjoyable as house hunting / purchasing can be. He has a strong knowledge of the local market and that helped immensely. I give my unreserved recommendations to Jamie.